MotoMat Anti fatigue interlocking tiles are designed to lower the risk of standing in the workplace or where you are stationed for long periods of time. Motomat is a moulded, non-slip tile with a cellular structure that gives excellent durability and comfort. As mentioned on the hse.gov.uk there is some evidence that anti-fatigue matting may be effective to yourself or staff to feel more comfortable as well as increased concentration and efficiency, along with providing a safe and sound flooring solution.
MotoMat have a 12mm overall thickness - plus another 2mm for the tread pattern. MotoMat Ramp/Edging are essential to create a safe anti-trip edge to the floor and improve access for wheelchairs, buggys, sack trucks etc.
MotoMat Recycled Tile Patterns: Diamond Plate : Cointop : 12mm Thick Tiles (plus another 2mm for the tread pattern)


---
Non-marking
Rubber Mallet
RRP £5.49 | £4.99 (excluding VAT)
£5.99 (including VAT)
To The Mototile Shop ▶
---
Tools and Information For The MotoMat Interlocking Tiles
DIY Floor Designer
A layout planner tool for MotoLock Floor Tiles. Each square on the grid represents one MotoLock tile.
Cost Calculator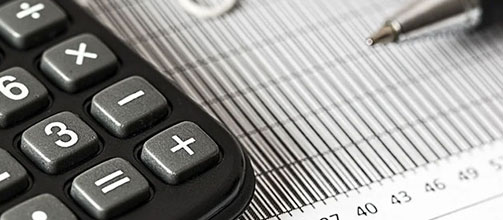 Calculate the cost of your flooring project. Just input your the flooring dimensions and get an estimated total cost
How To Install Your MotoMat Anti-Fatigue Tiles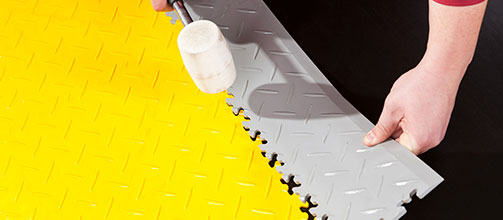 An installation guide for the MotoMat Anti-Fatigue interlocking tile product.